Automatic Annotation
---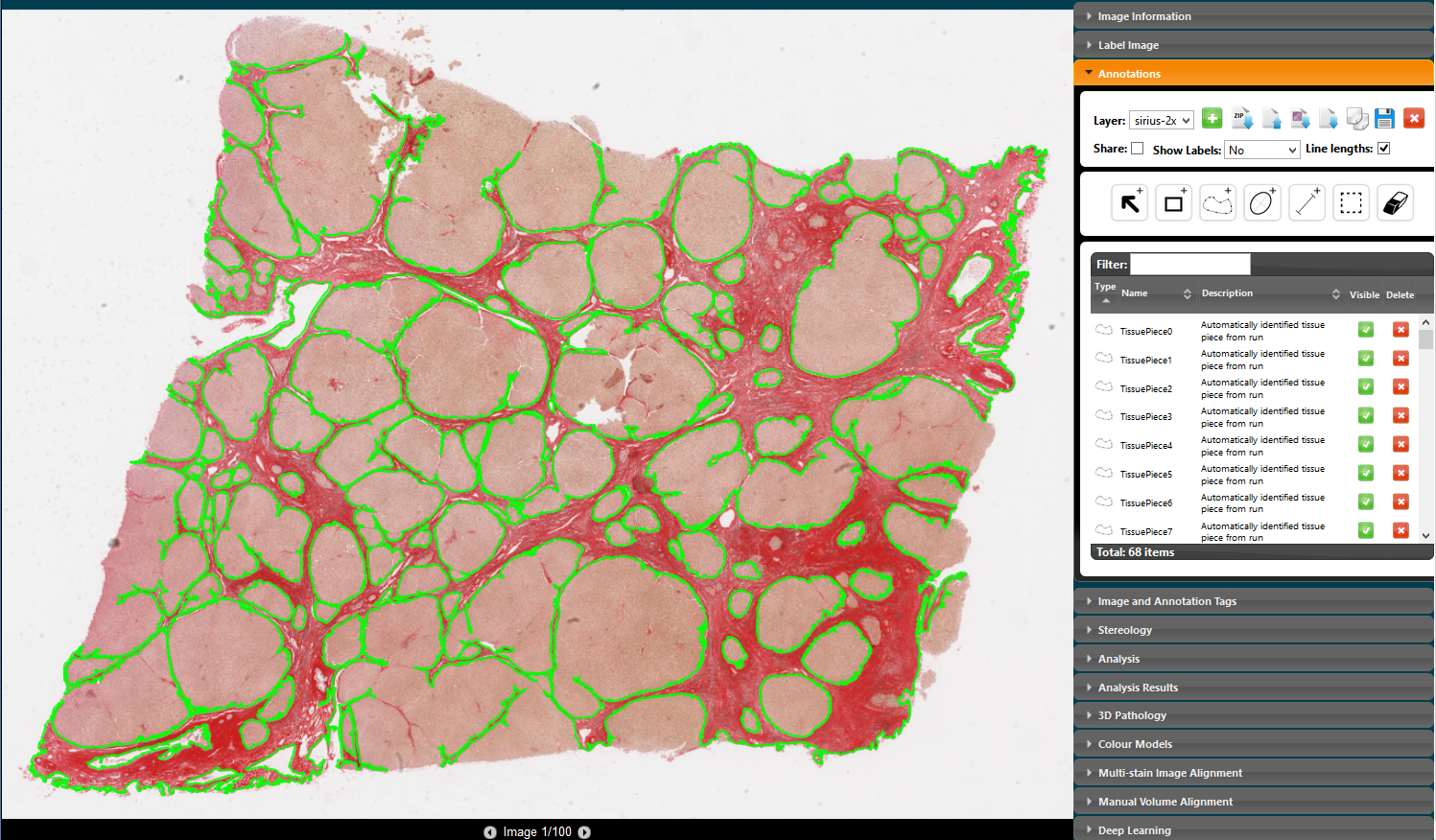 HG-MIM Pro comes with a number of tools for automatic annotation of tissue images based on colour for such applications as whole tissue piece finding and tissue area finding (e.g. collagen quantification, IHC positive area identification, etc.). Features include:
A range of colour detection methods for detecting foreground including Powerful probabilistic models, colour deconvolution, and thresholds in RGB, HSV or Greyscale colour representations.
Configure colour foreground models based on examples, or hand specify parameters.
Output is in the form of fully editable curves which can be manually adjusted if necessary (e.g. moving or deleting parts of the curves). Annotations are fully integrated with area quantification (area, perimeter, major/minor axis length calculation), report generation and stereology functionality of HG-MIM Pro.
A configurable image processing chain (colour normalisation, filtering, morphology, small object removal, hole filling) is available for automatic annotation of noisy or variable images.
Compatible with 3D pathology add-on allowing automatic analysis of multiple slides in 2D to generate 3D surfaces relating to particular tissue areas.
See also the Deep learning add-on allowing automatic annotation using local appearance with Convolutional Neural Networks.