Tissue Micro Array (TMA) Analysis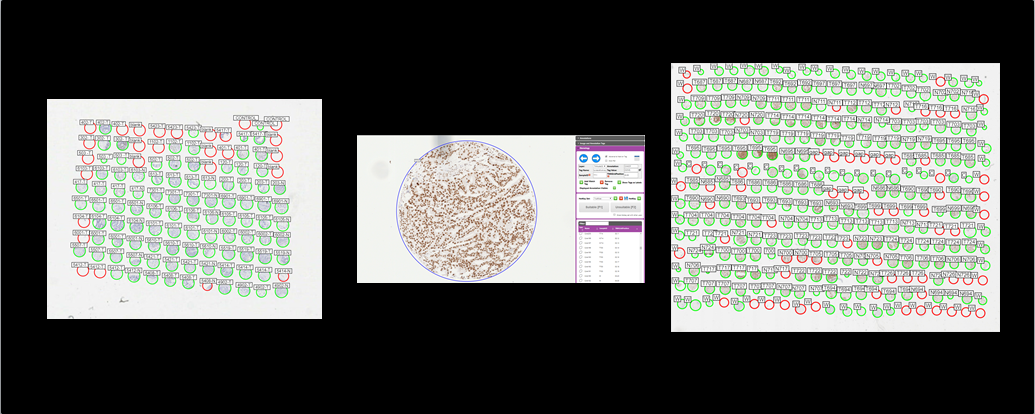 Tissue Micro Array Analysis
---
The HeteroGenius MIM TMA Analysis add-on provides methods for automatically detecting TMA cores in images and automatically labelling these with sample identity information from a 'design file'. Features include:
Automatic annotation of cores with manual editing/correcting capability
Tagging of sample ID and grid location based on a design file in csv format (easily created with Microsoft Excel etc.)
Labelling deals with missing cores and deformed grids.
Ability to generate annotations for completely missing cores during labelling (optional).
Full integration with MIM analysis including; HG-MIM Colour Add-on, HG-MIM Cell Analysis Add-on, and HG-MIM Deep Learning Add-on
Full integration with HG-MIM Pro Stereology system for manual scoring of individual cores.
Full integration with HG-MIM Pro report generation system for generating reports exportable to Excel, SPSS, Matlab etc..